Sanitizer by Cherkasy Autochemistry Plant LLC – in Ukrainian Register of Disinfectants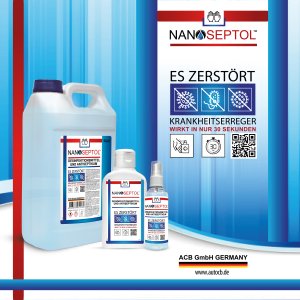 In the context of the worldwide COVID-19 pandemic, there is much tension around the issue of personal hygiene. Realities make everyone care about maintaining and promotion of health. Elementary measures – washing hands, wearing protective masks and treating the skin with sanitizers – are of great importance. Cherkasy Autochemistry Plant got in on the act, too. As part of the global fight against infection, the production of disinfectants has started.
Active Formula sanitizer – in Ukrainian Register of Disinfectants
In 2020, Ministry of Health has included Active Formula sanitizer in Ukrainian Register of Disinfectants. This guarantees the exceptional quality of the product and confirms all the antiseptic qualities stated by the manufacturer. The product is developed on the basis of alcohol (ethanol 96%) more than 70% vol.), hydrogen peroxide, treated water, glycerin, flavor, dye are included as auxiliary substances. In the laboratory, the composition of the disinfectant is controlled by 5 indicators, according to which it must meet the stated requirements and standards.
Ready-to-use disinfectant and antiseptic agent «Active Formula» is designed for quick and effective cleansing of the skin of hands from a wide range of pathogenic microorganisms, disinfection of industrial equipment and pre-sterilization cleaning of medical devices, equipment, premises, all types of transport, carrying out of disinfection procedures in the foci of infectious diseases. The production of the agent is well-established and fully automated, operating at full capacity. Constant quality control is monitored by a modern laboratory.
The sanitizer formula was created by the leading specialists of the enterprise. The ready-to-use liquid contains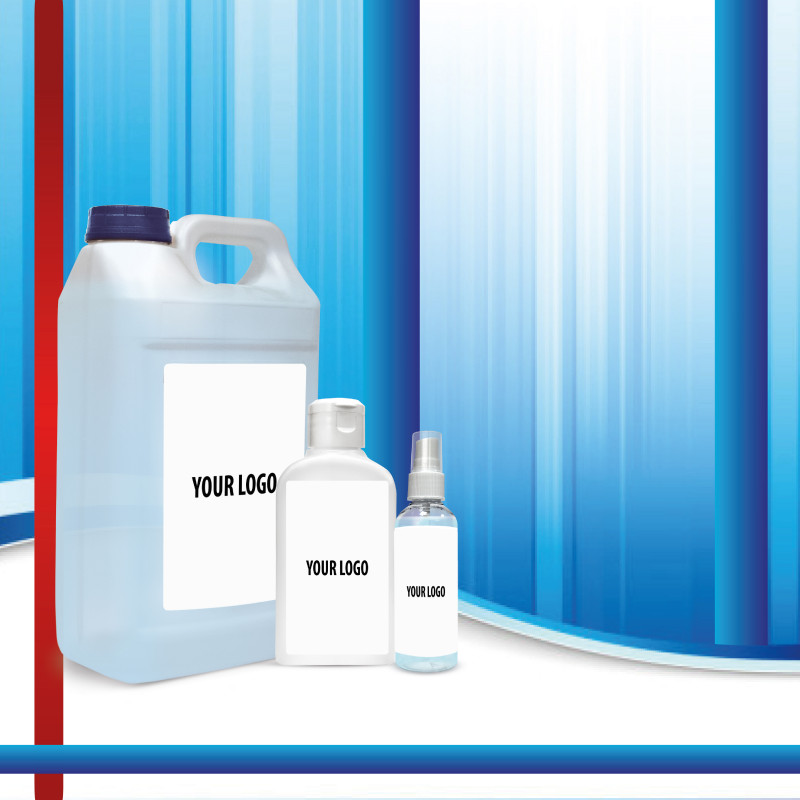 active ingredients that provide bactericidal, fungicidal, virucidal, tuberculocidal, emulsifying, deodorizing properties. The agent effectively removes residues of protein, fat, serum, blood from the skin surface; it has a high efficiency against resident and transient skin microflora and provides high-quality hygienic disinfection of the skin of the hands.
Benefits of a medical sanitizer
Active Formula disinfectant provides the ability to keep skin soft, smooth and supple. The product does not dry out the skin and is suitable for frequent use.
A wide range of effect and applications.
Prevents the resistance of infectious diseases pathogens.
Does not cause dryness, irritation and tightness.
Prevents damage to the lipid layer of the skin, even with repeated use.
High quality components.
Ease of use, convenient to take along.
Sprayer enables overall spread, including hard-to-reach areas.
Suitable for use in elbow dispenser.
Creates a protective layer on the skin, has a prolonged action.
Sanitizers wholesale from the manufacturer
Cherkasy Autochemistry Plant produces Active Formula sanitizers in four types of packaging: 100 ml, 200 ml, 1 l, 5 l. Various formats provide meeting the demand both for mini-bottles for convenient carrying along, and for large containers for everyday use, use in healthcare and educational institutions, food processing enterprises, trade, transport, etc.
We are expanding our sales network and offer all wholesale dealers beneficial cooperation. Medical sanitizer can be purchased at an attractive low wholesale price from the manufacturer.
How to buy a sanitizer at a bargain price
You can buy medical sanitizer at Cherkasy Autochemistry Plant. Managers will help you make a choice of products from the assortment, select containers or develop products considering your wishes. An individual approach includes a full cycle of brand creation – from label design to packaging.