Wholesale motor oil and antifreeze in barrels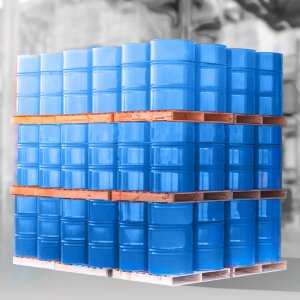 Cherkasy Autochemistry Plant is one of the largest manufacturers of coolants, motors oils and a wide range of automobile chemical goods. We offer mutually beneficial cooperation for owners of online and offline stores, service stations, vehicle fleets, as well as for owners of trucks. Our managers will advise on all issues and help you choose the right lubricants for the development of your business. The best wholesale price for motor oil on the Ukrainian market is an advantageous offer from our company.
High-quality motor oil from Cherkasy Autochemistry Plant prevents premature wear of car engine, ensures the cleanliness of parts, protects against corrosion and significantly reduces fuel consumption. We offer motor oils of various SAE grades: 5W-30, 5W-40, 10W-40, as well as 20W-50. The price of motor oil depends on the composition. Our oils are made from proven ingredients and undergo multi-stage quality control in accordance with the requirements of the international standard ISO 9001: 2015.
Wholesale is the most profitable solution, since the price of motor oil or antifreeze will be significantly lower per liter from the barrel than from the canister packaging. When buying motor oil in barrels, you not only save on lubricants, but also on car maintenance.
Antifreeze and tosol in barrels
Cherkasy Autochemistry Plant LLC is engaged in the production and supply of coolants by wholesale. You can buy tosol and antifreeze from us in canisters or barrels at a low price. The range includes red, blue, green antifreezes with a wide selection of crystallization points – from 00C to -800C. Our own laboratory, powerful production and high professionalism of specialists allow us to produce high quality products.
Cherkasy Autochemistry Plant LLC has many years of experience in the production and wholesale of high-quality products for cars. We are looking forward to mutually beneficial cooperation.