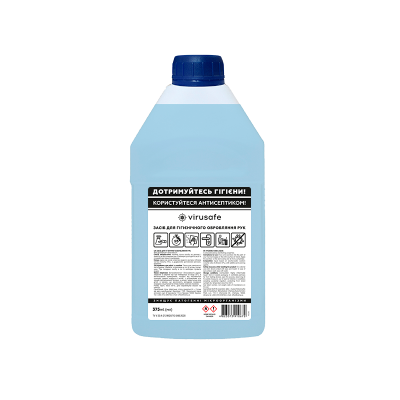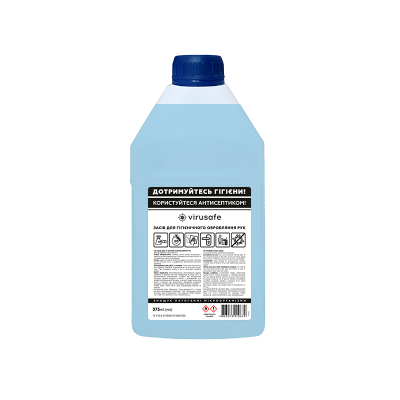 ​HYGIENIC HAND LIQUID VIRUSAFE 0,375
Hand tool has highly effective disinfectant properties. It destroys pathogens. It dries quickly and does not need washing. Suitable for hygienic daily hand treatment. Does not dry the skin of hands. The tool is ready for usage.
Instructions for use: Pour some sanitizer into the palm of your hand and apply on the entire surface of hands. Apply the sanitizer on the skin evenly and let it dry completely.
Safety measures while handling the product: For external use only! Avoid contact with eyes and mouth. In case of eye contact, wash eyes with water.
Storage conditions: Combustible! Highly inflammable liquid! Store in sealed packaging in ventilated premises far from heating devices, open fire sources, observing all fire safety measures; out of reach of children; in conditions excluding accidental ingestion; protecting from direct sunlight at a temperature less than 35°С.
Guaranteed shelf life (expiration date) – 2 years following the date of manufacture.
Caution when working with the tool:
Avoid contact with eyes and mouth.
In case of contact with the eyes, rinse them with water.
The use of the remedy does not require the use of any personal protective equipment.
Use for external use as intended.
Pay attention to safety rules.
Do not use the product after its expiry date.
Advantages:
Hygienic disinfection.
Destruction of pathogenic microorganisms.
Reliable protection against infection.
Wide range of action.
Sanitary-hygienic conclusion: