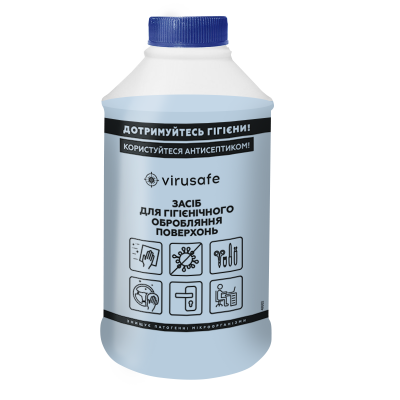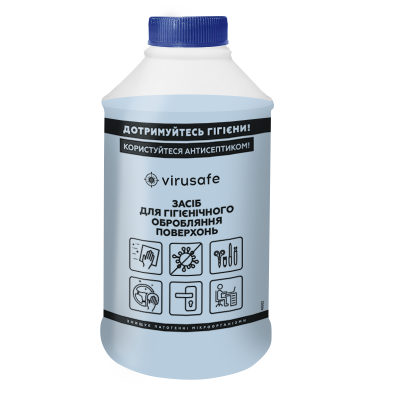 ​HYGIENIC SURFACE LIQUID VIRUSAFE 0,330L
Ready-to-use hygienic treatment for glass, plastic and wooden metal surfaces. Also suitable for furniture (except for upholstered furniture), appliances, stairs, doors and more. Used for processing industrial equipment. It can be used for cleaning parts, degreasing and surface treatment before applying various types of coatings. Suitable for home use and furnishings. Leaves no divorces, does not damage the treated surfaces. Surface treatment is carried out using a sponge moistened with a product.
Instructions for use: apply cleanser on the surface and let it dry.
Safety measures while handling the product: Avoid contact with eyes and mouth. In case of eye contact, wash eyes with water.
Storage conditions: Inflammable! Highly inflammable liquid! Store in sealed packaging in ventilated premises far from heating devices, open fire sources, observing all fire safety measures; out of reach of children; in conditions excluding accidental ingestion; protecting from direct sunlight at a temperature less than 35°С.
Guaranteed shelf life (expiration date) – 2 years following the date of manufacture.
Caution when working with the tool:
Avoid contact with eyes and mouth.
In case of contact with the eyes, rinse them with water.
Pay attention to safety rules.
Do not use the product after its expiry date.
Advantages:
Hygienic disinfection.
Destruction of pathogenic microorganisms.
Reliable protection against infection.
Wide range of action.
Sanitary-hygienic conclusion: