Laboratory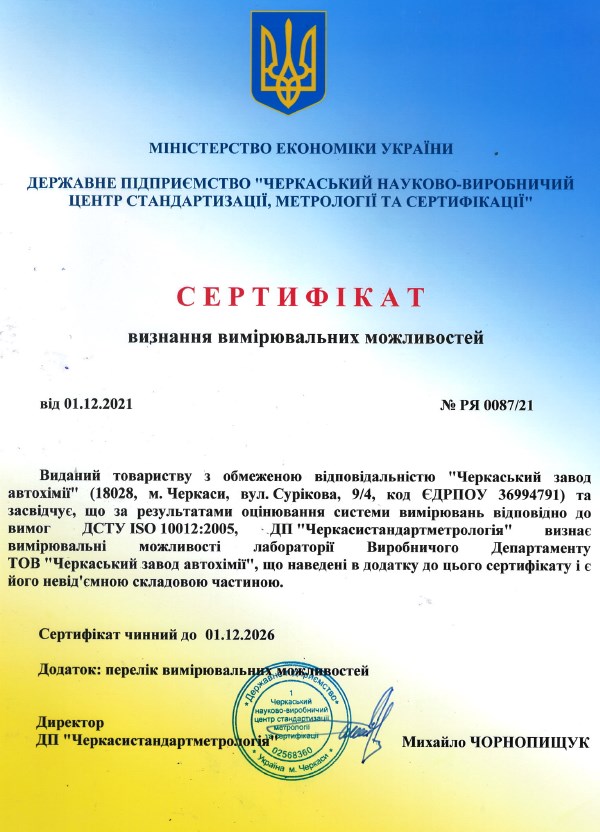 The quality control of the of the Cherkasy Autochemistry Plant products is carried out in a modern vell equiped laboratory. In 2016, the laboratory evaluated the measurement capabilities of the State Enterprise "Cherkasy Scientific and Production Center for Standardization, Metrology and Certification". Laboratory issued "CERTIFICATE Recognition of Measuring Capacity" No. РЯ 0041/16 dated November 30, 2016.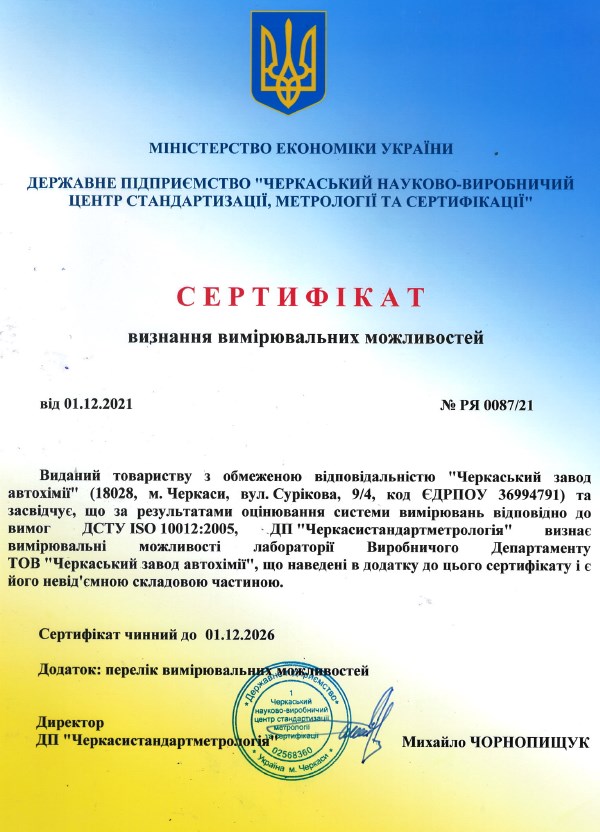 Modern car chemistry production is a high-tech process that requires tight control. The company's products are controlled by highly skilled specialists at all stages of production. Every day we carry out a deep analysis of the incoming feedstock, as well as testing oils, lubricating and cooling liquids. The company's laboratory is equipped with modern equipment and meets world requirements in the field of quality management. Specialists of the company have experience in the field of creating and producing of a wide range of lubricants, which guarantees not only high quality products, but also prompt execution of the order.
Laboratory research allows technologists of the company to improve constantly the recipes used in the company and create new ones. This approach provides high quality consumer products. The presence of its own laboratory and competent personnel guarantees the flexibility of the process of production of the company Cherkassy plant of auto chemistry.