​DOUBLE PROTECTION AGAINST THE FORGES OF THE NEW VAMP ANTIFREEZE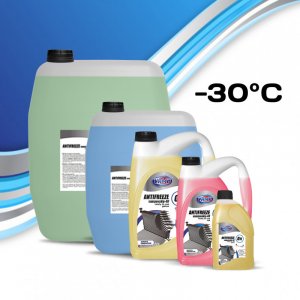 The range of VAMP coolants has been expanded with a range of ready-mix antifreezes designed for use in moderate climatic conditions at an ambient temperature of at least -30°C.
Products of the company Cherkasy Autochemistry Plant LLC are popular due to their high consumer properties, which is why it has become vulnerable to fakes. Especially for counteracting counterfeiting of coolants, Cherkasy Automobile Chemical Plant introduced a whole range of actions. The new anti-counterfeiting technology aims to protect VAMP brand buyers from purchasing non-original products.
The front of the -30°C coolant labels contains two logos: the 3D English-language VAMP logo and the vampovskiy-40 logo.
Exclusive cover. Each VAMP canister is equipped with an exclusive two-component lid made of high quality plastic and is complemented by an insert.
The original canister of our own production is exclusively designed by our own technologists and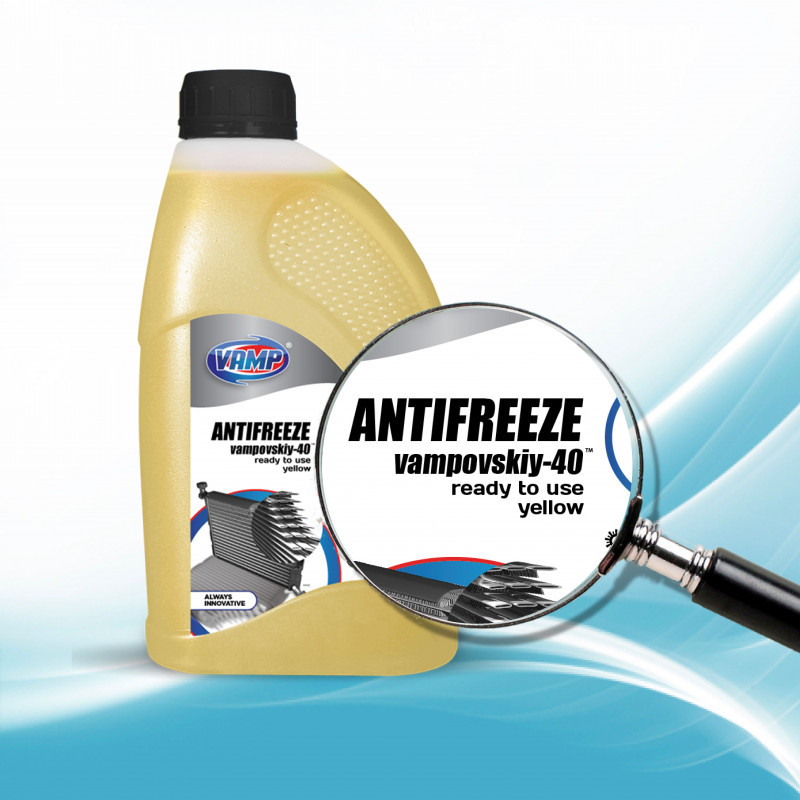 manufactured using modern equipment of the enterprise.
First autopsy control. All canisters have a unique lid with protection for the first opening, as well as an additional sealing with foil, which eliminates spillage when the canister is tipped over and is an additional protection against fake.
Markings. The production date and batch number are applied immediately to the canister after the spill. Each batch of products
Original products are manufactured in accordance with the requirements of TU U 24.6-14215951-001:2010. "Coolants, low-freezing. Technical conditions." Also, pay attention to the address of the manufacturer. On the labels of products manufactured by Cherkasy Automobile Chemical Plant LLC, the address is indicated: Ukraine, 18003, Cherkasy, st. V. Chornovola, 118.
Buy our products only after making sure that the manufacturer is really Cherkassky Automobile Chemistry Plant LLC. If you have any doubts about the originality of the products manufactured by Cherkasy Automobile Chemical Plant LLC, please clarify all the information through the feedback form "Get a consultation".