The new Ergo canister is already in the market!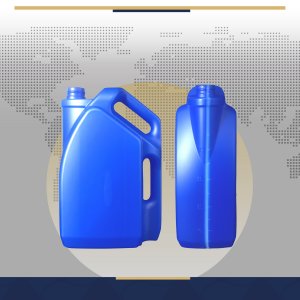 In July, our company expanded its product range. The new canister is in the range of containers from Cherkasy Autochemistry Plant! Plastic canister Ergo is a new development of the company's technologists. The first buyers of the new canister were already able to fully appreciate all its benefits.
The canister was named Ergo due to its ergonomic shape. During the design development, much attention was paid to ergonomics and increasing the strength due to the optimal overall dimensions and special shapes of the handles. The 5-liter canister has two comfortable ergonomic handles for comfortable use. The canister can be made in any color.
The design of the canister is notable for its:
unique design;
chemical inertness;
low-slip handle.
Cherkasy Autochemistry Plant specializes in production, wholesale of high-quality plastic and PET containers all over Ukraine for over 20 years. Our products are popular and are notable for its strength and resistance to chemicals and mechanical damage. Wide range of products allows you to order modern canisters for storage and transportation. Careful selection of raw materials, high quality dyes in our production allows us to manufacture a wide selection of canisters of different volumes. The products are suitable for storage, transportation of chemical, cosmetic, construction and paint products. All plastic containers are made of high-quality raw materials and have significant advantages: price, quality, reliability and a wide range of shapes and colors. Our specialists will help you choose the right packaging, quickly calculate the cost of your order, informatively answer all your questions.
Canisters are sold retail and wholesale. Contractual individual prices are applied for regular and wholesale clients. Specialists in the production of containers constantly analyze the latest market trends and develop new types of canisters.
Our team of specialists will help increase the recognition of your products in the market due to new, modern plastic packaging. For more detailed information and purchase of products in bulk, contact our managers or leave a request through the contact form.